Top Oils for Portable Generator on the Market
Last Updated on August 26, 2022
Our guide gives you an in-depth look at the best oil for your generator. If you aren't sure which oil to go for, worry not as this piece got you covered.  Other than the features and tips of the best oils, this article also enlightens you on the best and most reliable oil brands available.
The Research
Look into Your Generator Users Guide
This is the first step that every buyer should take. Review the Owner's Manual or Users Guide against the generator you have. It should be kept safe as it bears all the necessary information regarding the generator. Based on past experiences, information regarding the needed engine oil is found in the maintenance section of the manual.
Mind These Oil Features
It is very necessary to mind the viscosity of the generator oil before making any purchase. This is the most vital point to consider. You can easily find the viscosity information from the suggested type as we've just noticed above.
More often than not, the SAE 10W-30 is highly recommended. This SAE is a grading system that was founded by a group called the Society of Automotive Engineers. The other part of the code refers to the viscosity of the oil at various temperatures.
10W, which is the initial code number, illustrates how possible it is to pump the oil at cold temperatures.  The letter W symbolizes winter and not weight. The second number, 30, states how well and possible it is to pump the oil when heated to temperatures of 212 degrees Fahrenheit or more. The above is an equivalent of 100 degrees Celsius.
Getting oil having the American Petroleum Institute service classifications such as SN, SM, SJ and SJ are highly desirable.
This is an indication of oil that is of good quality. Nonetheless, don't entirely depend on my proposal; instead, ensure you confirm the right type of oil in the manual. This is because of oil variation between different generators. In case you use another type of oil other than the preferred, there is a possibility of certain engine parts wearing out prematurely.
Consider Operating Temperatures
You should also consider the environment and temperatures that your oil will operate under. Luckily, this has also been mentioned in all User Manuals so far produced. The graph below is an example that illustrates the above point well.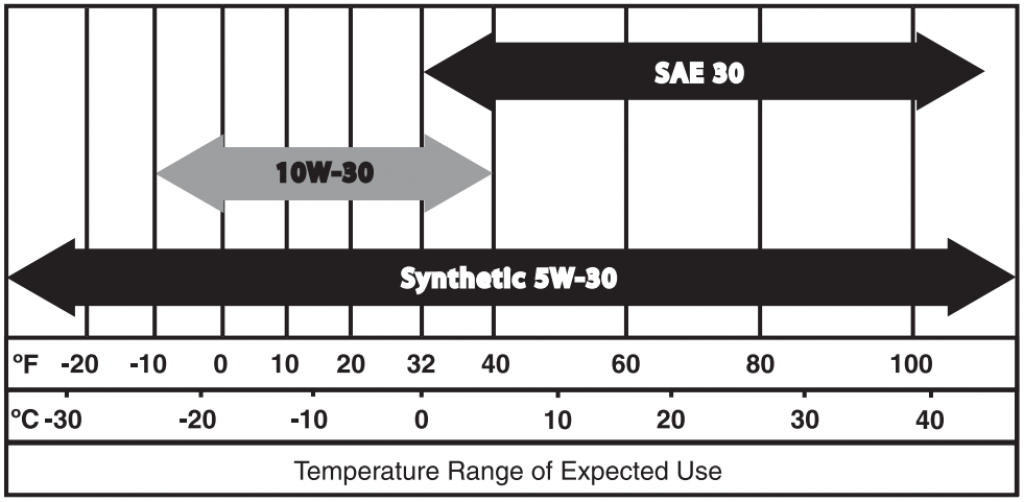 As evident above, a 5W-30 oil type is the most suitable for a generator being used in extremely cold areas. Such a generator only permits starting temperatures that are low. That said, you should note that this oil has an increased oil use by the generator's engine when operating temperatures are high. It is thus advisable to check the oil level prior to any use.
Know the Type of Your Engine
Knowing the type of engine is a necessary factor before settling on the best oil for your generator. Based on prior experience, very few types of generators use a two-stroke engine. Most types of generators use the four-stroke engine.
Different types of engine oils are appropriate for different generators.
In a four-stroke engine, both the fuel and oil are used differently. In a two-stroke engine, you can either buy a pre-mixed solution or personally mix engine oil and fuel in the recommended ratios. A list of the best selling oils suitable for two-stroke engines is available.
Go for Reliable Brands
Finally, never try to save on your generators engine oil as cheap is always expensive. You may encounter problems later after going for cheap oils price rather than buying superb-quality oil. A list of the most reliable and preferred oil brands include Honda, Shell Rotella, Onan, Generac, Motor 1, and Craftsman. These are tested and proven oil brands which are highly reliable. Their good quality is also a plus. Also, Amazon.com offers you the best oils in the market at a fair price. You may visit the website and learn more regarding different oils. Worth noting though is that different engine oils are ideal for different generators.
That said, let's have a look at the best oils to go for.
Best Generator Oil – Our Top Picks
Honda SAE 10W-30 Oil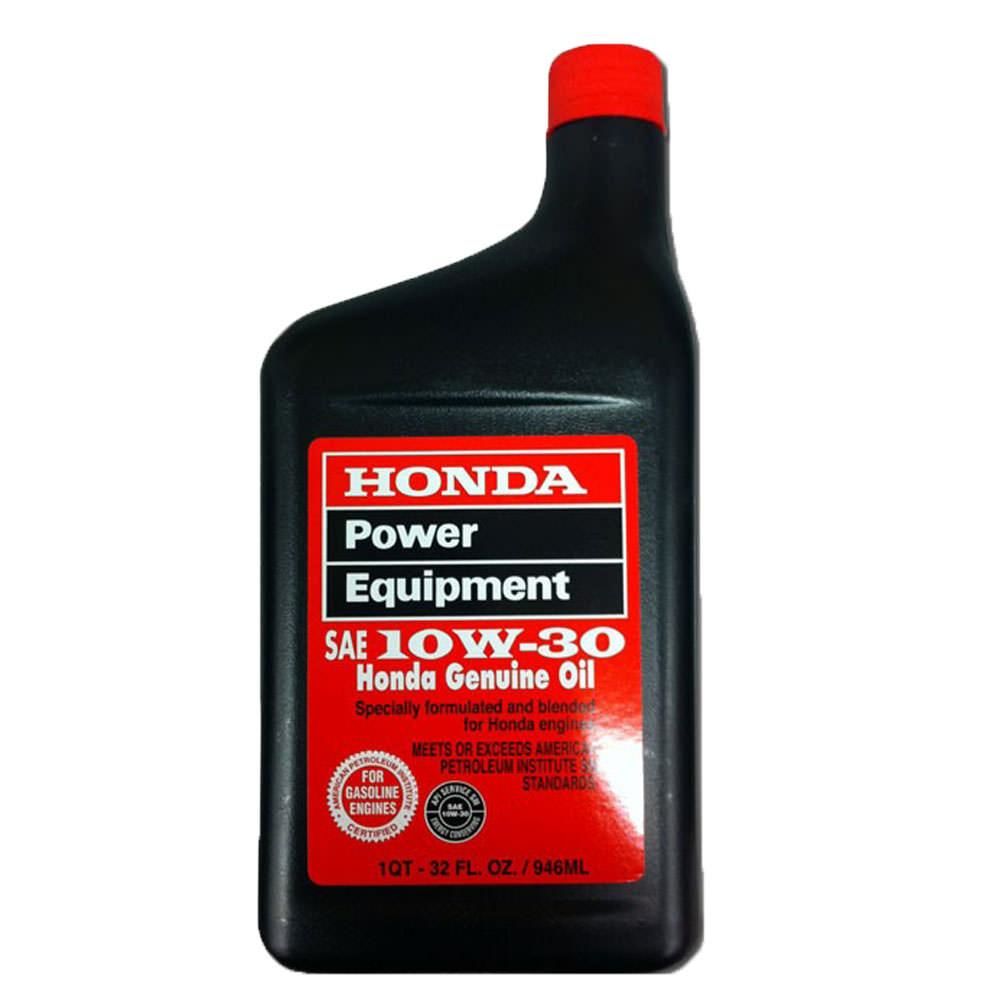 This high-quality oil is produced specifically for tools and power equipment containing four-cycle engines. It tops the list of SAE 10W-30 oil categories.
This oil has the following specifications: SAE 10W-30, Non-synthetic, and API SN. It is highly recommended because it is a well-known brand, it meets and exceeds SN API, and it lubricates quickly.
This is SN oil type as per the American Petroleum Institute classifications. This classification means that it is among the best oils available nowadays. Besides, choosing this Honda oil of high quality for your generator makes the engine function efficiently. This, in turn, reduces fuel usage and ultimately saves you money.
Most people shy away from buying this oil due to its high cost. Its cost is almost equivalent to that of full synthetic oil. It is, however, an excellent oil to go for.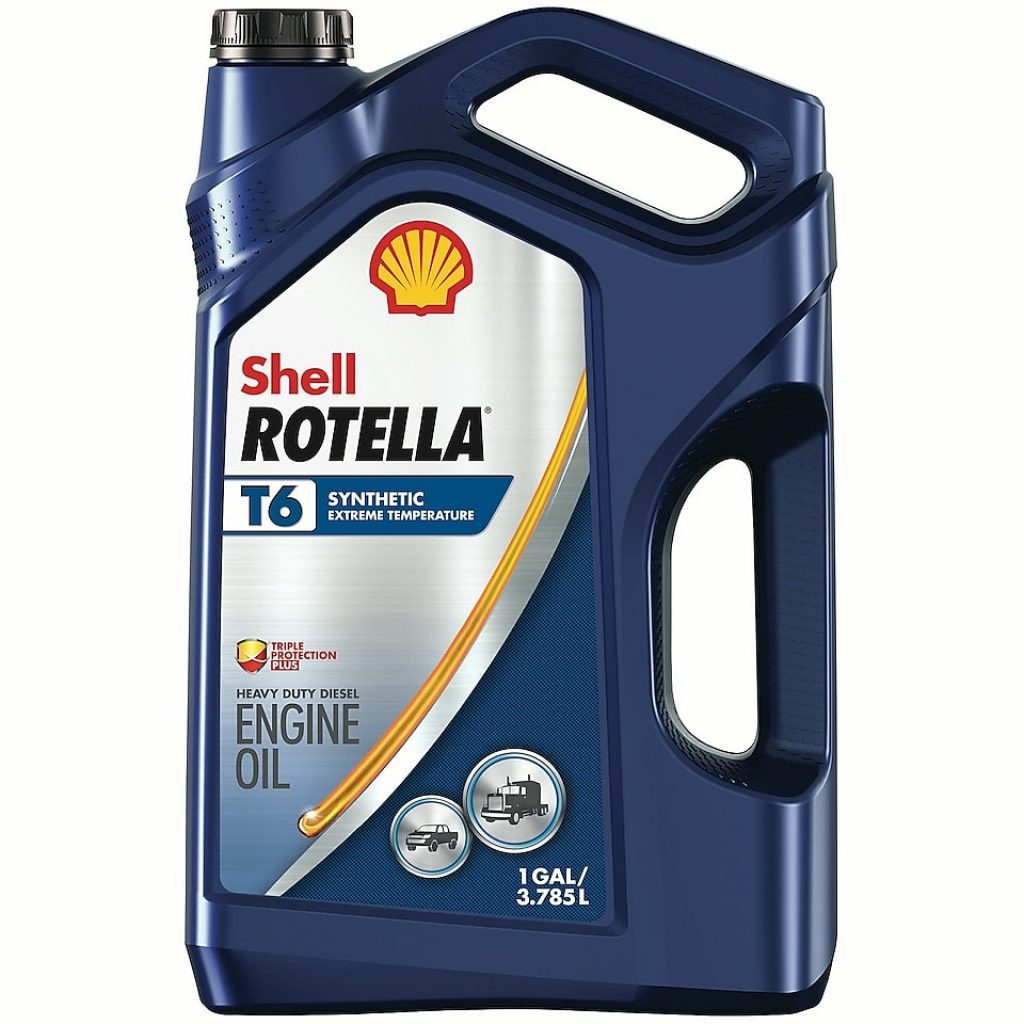 This oil is a well-known brand, has a low oil breakdown and exceeds the highest API class. Its specifications are API CK-4, SAE 15W-40, and a Synthetic blend.
The best type of Shell Rotella oil to go for is the Shell Rotella T5. This oil combines synthetic base oils together with advanced additives thanks to its synthetic blend as earlier stated.
This blending is very necessary for diesel engines to counter resistance in increased stress and heat when necessary. In addition, this type of oil is grouped as CK-4 as per the American Petroleum Institute.
Additional features found in this oil are that it guarantees triple protection against deposits, wear, and breakdown of oil at oxidation of high temperatures. It is thus the best-rated oil for use in diesel engines.
It is also preferred due to its relatively fair cost as compared to different 15W-40 oils.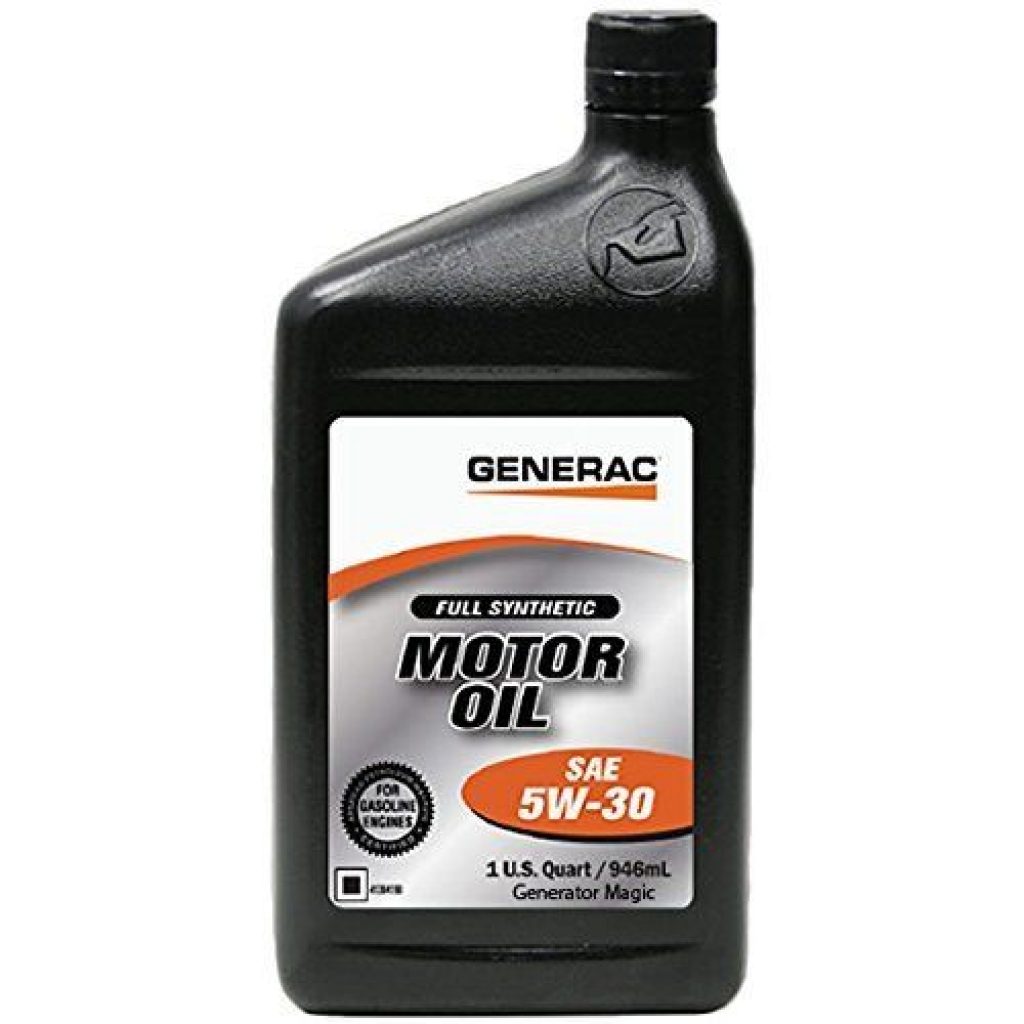 Protection against deposits, exceeding the highest API class, and its creation for generators are the main benefits of using this oil. The Generac Motor Oil has the following specifications: an API SN, a synthetic blend and SAE 5W-30. This oil is suitable for generators used in quite cold climates. It has a better viscosity at low temperatures and ensures an easy generator start. Full Synthetic motor oil is the best Generac choice. It is a well-known brand for moveable generators and is available in the market. Generac also produces many other standby and portable machines. This synthetic oil is fortified with superior additive technology as its name suggests.
It is classified as oil that meets the top API SN classification. Further, this oil is good for use in gasoline generators. It provides the best protection against breakdown viscosity. Other benefits include protection from sludge formation and varnish deposits on certain engine parts.
The main disadvantage of the Generac SAE 5W-30 oil is its increased oil usage for generators operating in warm climates.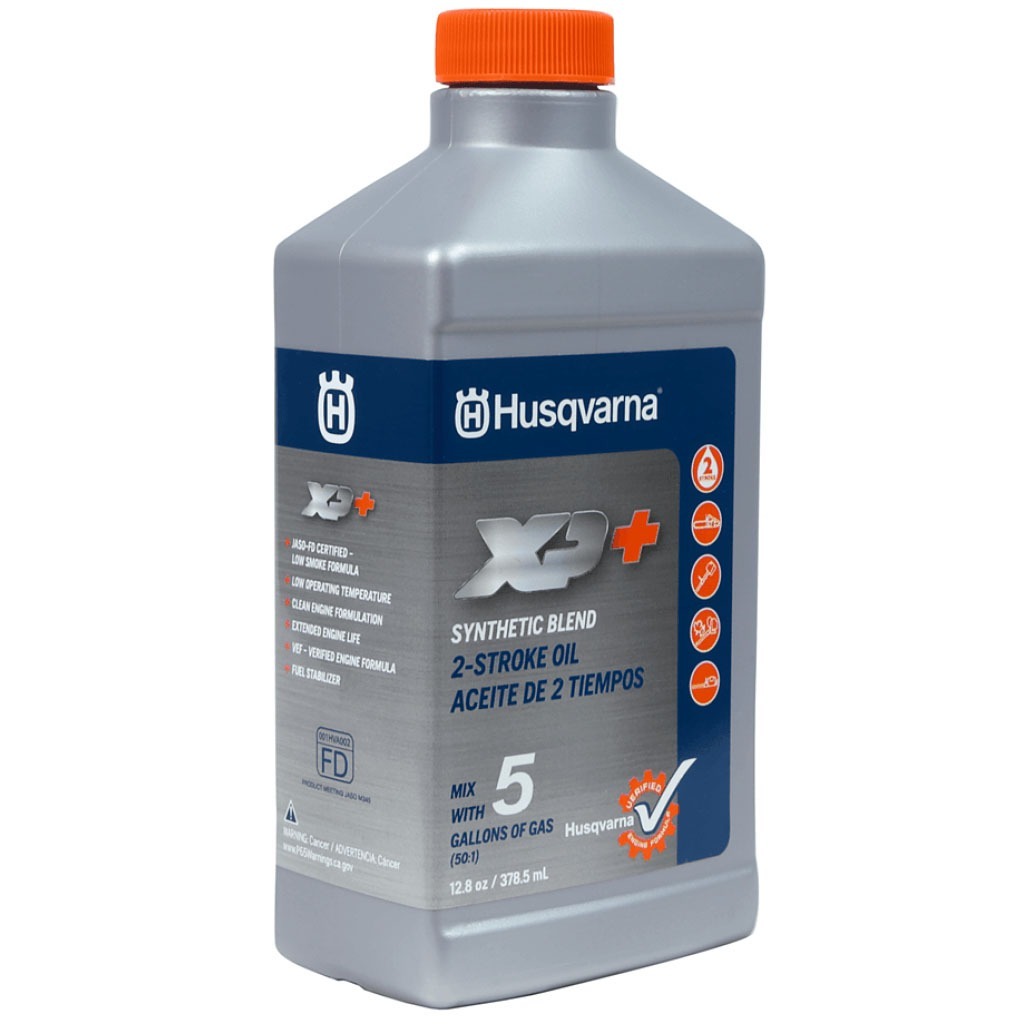 It has the following specs: is JASO-FD certified, has a synthetic blend, and two-stroke oil. The main benefits of this oil are a low smoke formula, low operating temperatures, and ideal for two-cycle engines.
There are a few machines that have an ancient two-cycle engine but most generators have four-stroke engines. However, the Husqvarna XP+ is the most suitable new oil for those with the old generators.
Husqvarna is well known for manufacturing small machines that utilize two-stroke engines. This means they are well experienced in formulating the best oil too. This semi-synthetic oil meets all the latest requirements and standards as it is JASO-FD certified.
In addition, this oil has a fuel stabilizer, can operate at low temperatures. This ultimately results in better engine protection and less emission of smoke. Better still is the fact that this oil is very affordable.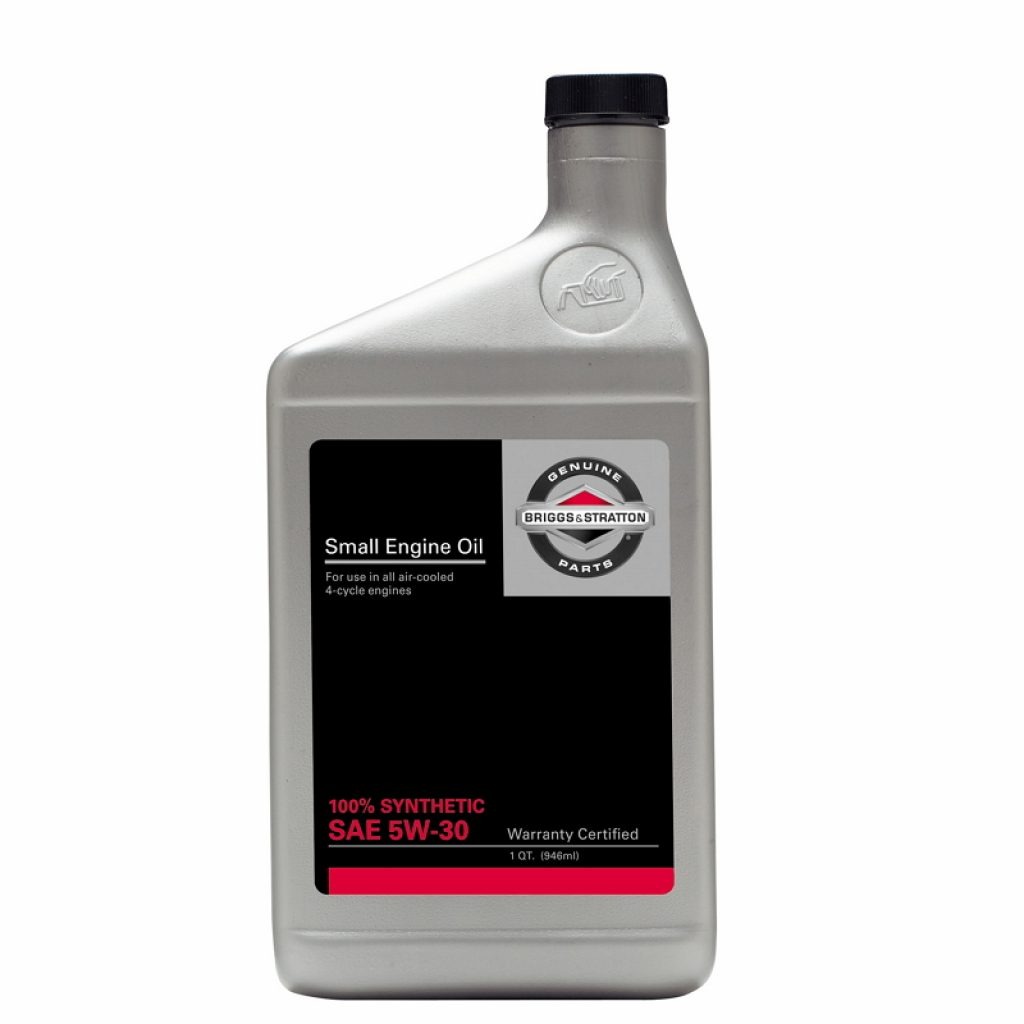 This oil has specifically been created to be used in Briggs &Stratton generators. It is also fit for use in four-cycle generator engines. Further, the API has classified this superior-quality detergent oil as SJ/CD.
The fact that this oil is suitable for the technical staff at Briggs & Stratton makes is ideal for us too.  This oil is highly praised as it is warranty certified and is okay for warmer temperatures. Its specifications include mineral oil. API SJ/CD classified, and SAE 30 oil type.
The Briggs & Stratton oil provides engine protection and is good for lubrication. It is very affordable and is a product the Americans is proud to call their very own.