How to Choose the Best Generator For Sump Pump
Last Updated on July 4, 2022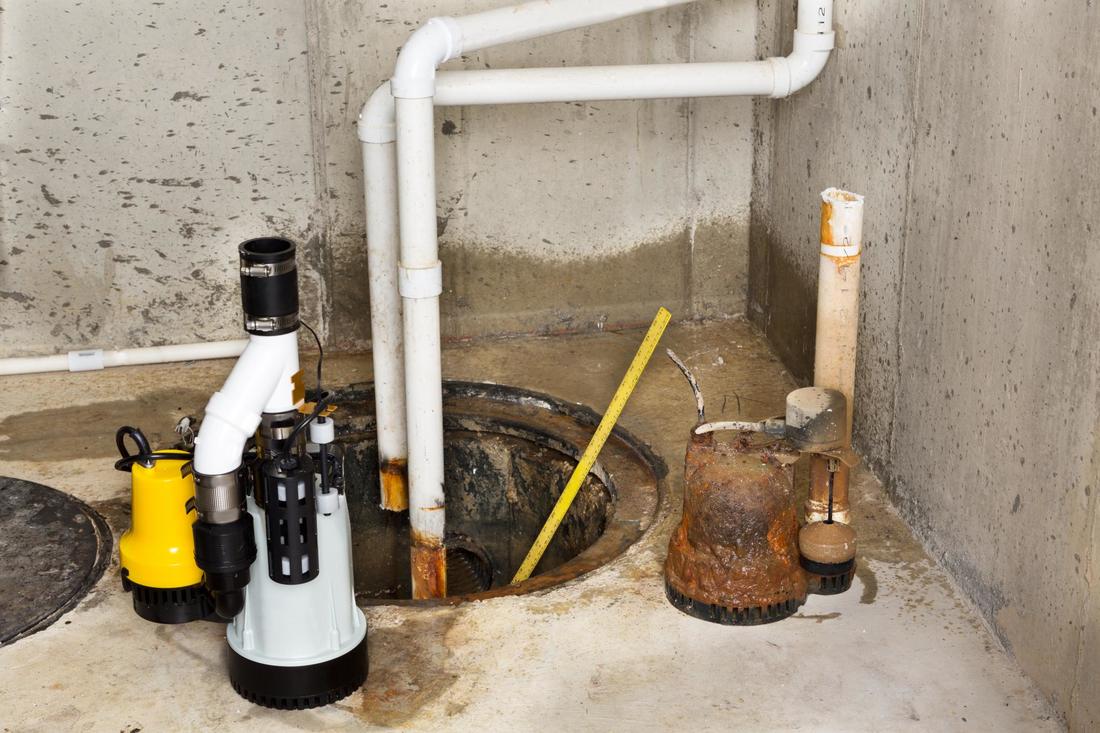 Make no mistake about it! The Hurricane season in the US is here-waiting at the doors!
Think about it: How can you protect your basement from flooding during a devastating hurricane? How can you get the water draining without a hassle?
You know all these are important; you must do them without fail. But how will you do so without electricity? Of course, we know that during a storm, power usually goes off.
Let's find out.
What Size of Generator is Best for Running Your Sump Pump?
Admittedly, it's no easy job trying to choose such a backup generator for sump pump. First, determine your sump pump's wattage demands.
Buy a generator that can support your sump pump's wattage (power) demands. Keep this in mind: The higher the sump pump horsepower, the larger the generator. For example, a sump pump with a 1/3horsepower should average 1,300 starting watts and 800 running watts. A sump pump with ½ horsepower should have a 2,150 starting and 1,050 running wattage.
Thus, have a large, powerful portable generator. Of course,  you need a generator with sufficient power to run the sump pump and still have some wattage for wiggle room. When you have this, you can be sure the generator won't have to run at maximum power constantly; this can cause unnecessary wear and damage.
Have You Made Your Basement Hurricane – Ready?
The basement is that imperfect structure that's built into the ground or below the ground. But you know it: When your state or region is hit with hurricanes and flash floods, it's usually difficult for the soil to absorb water.
At such times, it's not easy for the water to flow well beside the home foundation and make its way to the basement.
So, have you made your basement or crawl space hurricane-ready?
Of course, your home is among your most significant financial investments. Yes, it takes a huge emotional investment as well to put up a home. Thus, having this home, don't you deserve some peace of mind during the hurricane season?
Keep this in mind: Once you know your basement can weather the impending storm and remain dry, you'll undoubtedly have great peace of mind!
But you must take some urgent steps to achieve this.
How to Make the Basement Hurricane-Ready
Here's what to do:
Gutters: Keep your gutters and downspouts regularly cleaned. This will remove some of the rainwater near the foundation. But you must do more.
Drainage System: Your home must have an exterior perimeter french drain. You may not know when the drain fails or how to service it. So, you can only guess. Have a reliable drainage system for the basement. Make it resistant to clogging.
The Sump Pump: There must be a way to get out. A reliable sump pump will do the job. It should safely remove excess water from your home (by pumping).  A good sump pump must have an airtight lid, prevent the water vapor from getting back into the basement and ensure it's dry during a power outage.
Dehumidifier: It's essential to keep the relative humidity low. You can prevent the growth of mold in this way. Have a dehumidification system for your home. This will also save you money.
Warranty: Ensure all the waterproofing products in your home have a reliable warranty. Get a professional company to install them. The company should be experienced in waterproofing.
Product Servicing: Ensure you service each component of the waterproofing system. Have them serviced annually. Also, does the company have an easily reachable dedicated service department? Find out.
Conclusion
So, are you prepared for the coming hurricane season? We hope the tips above will help.